For both consumers and dentists – what makes a good dental product? Is it a revolutionary new tool? What about something that brings dental health to the masses? How about a product that just actually does what it promises?
All of these questions and more were taken into consideration as we created our list of the Top Dental Products for 2019. We highly recommend you do more research into these award-winners as you think about your oral health this year. From a game-changing mouth guard to of course, a litany of whitening products, you'll like what you see on this list. Read on!
Best Dental Products for 2019

About the product: Varnish Pen 5% Sodium Fluoride Varnish is an innovative, all-in-one system that sends varnish from brush- to-teeth with a quick twist and easy press. Single-dose unit replaces foil packets and brush sticks for quick, simple, mess-free application. The thin, translucent no-mix formula is easy to handle without stringing or clumping and available in mint, bubble gum or grape.
About the product: MiYO® offers a completely new approach to esthetics. The patent pending MiYO® Esthetic System gives technicians the ability to easily create esthetic restorations that rival natural teeth in an ultra-thin layer. MiYO currently works with all zirconia and lithium disilicate materials and is easy to integrate into any lab workflow as a/n:
Replacement for Existing Stain and Glaze Process: simple and easy way to match shades and get the depth and translucency needed on monolithic or cutback crowns – all in one firing
Correction Material: quick and easy way to change a shade, raise or lower the brightness of crowns (while adding translucency) or add contacts to reduce remakes
Alternative to Costly Hand-layered Ceramics: efficient way to create highly characterized restorations that rival esthetics typically only seen with hand-layered restorations in unprecedented thicknesses of 0.1mm-0.2mm
About the product: There are 4 million concussions in sports in the USA every year and half of them are undiagnosed. These concussions result in over 1 million ER visits and significant socio-economic stigma to athletes that have to live with traumatic brain injury, adding up to a total cost to society of $60B/year. The data behind these numbers are shown in a recent study of high school football players. The average number of head traumas above 10G/season was 690, 10% of which were over 40G.
SISU Sense allows players to have the best mouth guard on the market with the lowest number of dental injuries (1/25,000) and for players and their families to instantly get informed about hits to the head. Hopefully this will prevent athletes to expose themselves to dangerous situations in sports, and maybe even change rules in violent sports.
Preformed sensor-equipped mouth guards do not provide adequate dental protection since their fit is not good enough, allowing too much play between mouth guard and teeth and gums. The new SISU Sense is made from a special reinforced thermoplastic material that has shape memory, so that it can be remolded multiple times until perfect and snug fit is achieved.
SISU Sense dampens impact forces very effectively thanks to its patented perforation patterns. The high-tech multi-functional thermoplastic polymer material has a high storage modulus and tear strength and acts like an impenetrable shield that protects an athlete's teeth, while the embedded microchip sensor gives accurate acceleration readings when an impact occurs.
About the product: Choose Venus White and get great results for your patients, education for your team, and comprehensive marketing support to propel your practice to the next level. Here's how:
Confidence in results: Venus White Pro is proven to whiten teeth up to 8.4 shades with virtually no sensitivity!*
Confidence in expertise: Engage and empower your team with expert training modules and resources on whitening treatments.
Confidence in marketing: Build awareness and grow your whitening case acceptance with proven marketing tools.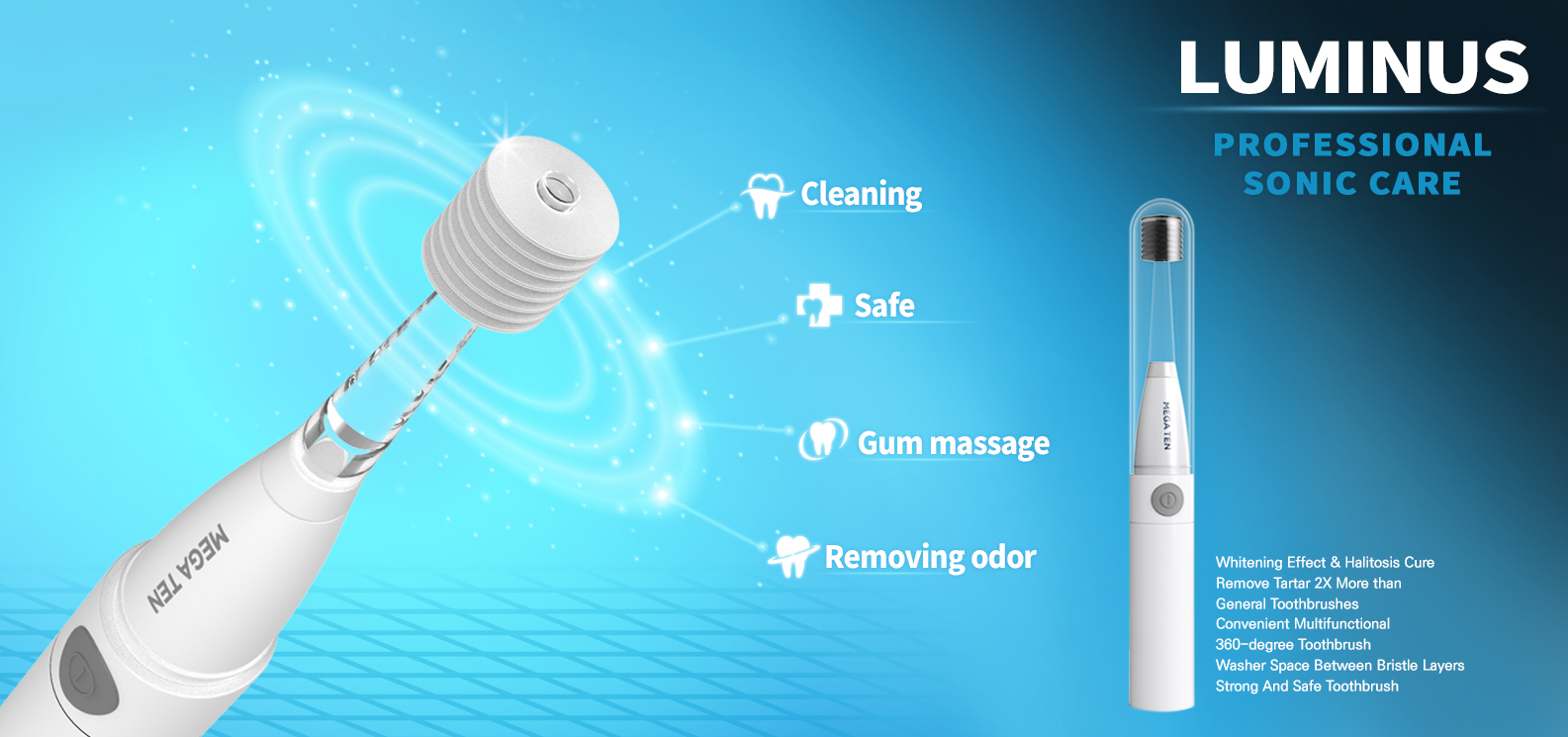 About the product: Easier and more enjoyable oral care! Our new Brilliant! brand features our toothbrushes with all-around bristles – over 20,000 soft, rounded-tip, microfiber bristles.
Softer, more effective brushing is now possible with the patented round bristle head design and the gentle power of sonic technology. The sonic vibration of super soft, ultra-fine bristles generates water bubbles that attack and remove plaque.
Each package includes one body and four refill heads – enough to keep you smiling for one year (recommended use for one toothbrush is three [3]months). No need for chargers and charging cables. Simply use a AAA battery (not included).
About the product: Teledentistry lets you see patients and advise them on the care they need, regardless of their location – and without leaving your office. Plus, patients who are seen via teledentistry are more likely to come in for treatment.
Using the MouthWatch intraoral camera, tablet and TeleDent™ platform, your hygienist or a patient's caregiver can easily obtain and share live streaming or "store and forward" diagnostic images, videos and documentation, allowing you to remotely conduct an evaluation and recommend next steps.
Seeing patients with TeleDent™ is not only easy, it's efficient and profitable. In fact, your hygienist can easily see multiple patients at a remote location which then turn into evaluations for review and potential in-office patients. And more and more insurance plans are providing attractive reimbursement for teledentistry evaluations, consultations and intraoral images.
About the product: The Easy and More Effective Way to Floss, the Waterpik® Aquarius® Professional Water Flosser is the most advanced water flosser ever.
Featuring a new compact and contemporary design, the Aquarius® includes on/off water control on the handle, an LED information panel, and 7 water flosser tips. New pulse-modulation technology provides maximum plaque removal (Floss Mode) and enhanced gum stimulation and improved circulation (Hydro-Pulse Massage Mode). The convenient one-minute timer with a 30-second pacer ensures thorough water flossing of all areas.
The Waterpik® Water Flosser is clinically proven to be more effective than traditional string floss and Sonicare® Air Floss (Model HX8181) for reducing plaque, gingivitis, and gum disease. And it's perfect for anyone with braces or implants, and those with crowns, bridges, and veneers.
This unit comes with a three-year warranty and is accepted by the American Dental Association (ADA).
About the product: Now, with just one 30 second treatment even your most sensitive patients can get immediate relief from painful cold stimuli. With a thick gel consistency that won't run off the tooth, Pain-Free GEL provides more precise, pinpoint placement of the medication, providing desensitizing results exactly where you need them.
Pain-Free GEL doesn't require acid-etching the dentin or anesthetizing the patient, which can lower their pain threshold and make the pain worse. It seals the tooth's open dentinal tubules with a unique tri-polymer formulation penetrating deep down the sidewalls and grafting the molecules tightly to the calcium in the hydroxyapatite. This network of polymer chains creates a durable barrier to the movement of fluid, a known cause of tooth hypersensitivity.
Parkell has been a leader in providing effective therapies for dentin hypersensitivity for many years.
4-META based Brush&Bond® has been the standard for dentist-applied desensitizing for over a decade. However, Brush&Bond requires a curing light, which not every hygienist has in their treatment room. With Pain-Free GEL, dental offices have an alternative to a light-cured resin desensitizer.
Pain-Free GEL is a better choice for first-line treatment provided by the dental hygienist right after prophylaxis. Sure Brush&Bond may provide longer-lasting relief, but for the patient that's hurting RIGHT NOW, Pain-Free GEL provides them with immediate relief from the cold stimuli that can affect newly-cleaned teeth. This makes Pain-Free GEL a smart choice for patients in pain, one that deserves a place in any hygiene operatory.